I've been sampling a lot of makeup, skincare and haircare this past month, so I figured I would jot
down some of the opinions I've formed on the products that I tried out! Since these are samples from
Sephora in-store, and not foil samples, I don't have any pictures to show you- it'd just be little ziploc
bags and empty clear jars- I'll be showing you just the product stock/promo image.
We'll start with makeup!
Becca First Light Priming Filter
: This primer made pretty much no difference on my skin. I tried it
maybe six times and nope, not a single discernible effect on the wear of my foundation or the
brightness/evenness of my skin. Womp womp. Won't be purchasing.
Bobbi Brown Skin Longwear Weightless SPF 15 Foundation
: I love this product! I tried quite a few
samples of this and then I finally broke down and purchased it. It's my new holy grail foundation. It
truly is weightless, with a natural finish and medium coverage. It blends on so easily, you barely
need to use any product and it stays looking gorgeous for up to 12 hours in my experience. I
freaking love this stuff and would recommend that you take a look at it if you're in the market for a
Cover FX Glitter Drops in Lunar, Mirage, Aurora: These are all gorgeous upon first swatch, but Lunar
is the only one I'd consider purchasing. I actually sampled these multiple times in different ways,
enough so that I feel I could write a detailed review, but I'll keep it short here. These are actually
gorgeous as highlights, making the cheeks appear wet. Out of the three shades, Mirage, the gold
shade, worked fine enough but seemed to disperse too much on the skin, creating a lot of sparkle on
the cheek area. Aurora, the pink shade, went on beautifully at first but tended to flake off pretty badly
throughout the day. Lunar, however, was gorgeous, and only over powder did I find it looked a little
chunky. It also had amazing staying power. At 54 dollars a bottle, though, I don't think I'll be
purchasing any of these. Lunar would tempt me if it weren't for the price, if I'm being honest, but for
a trend item, that's just too much to pay.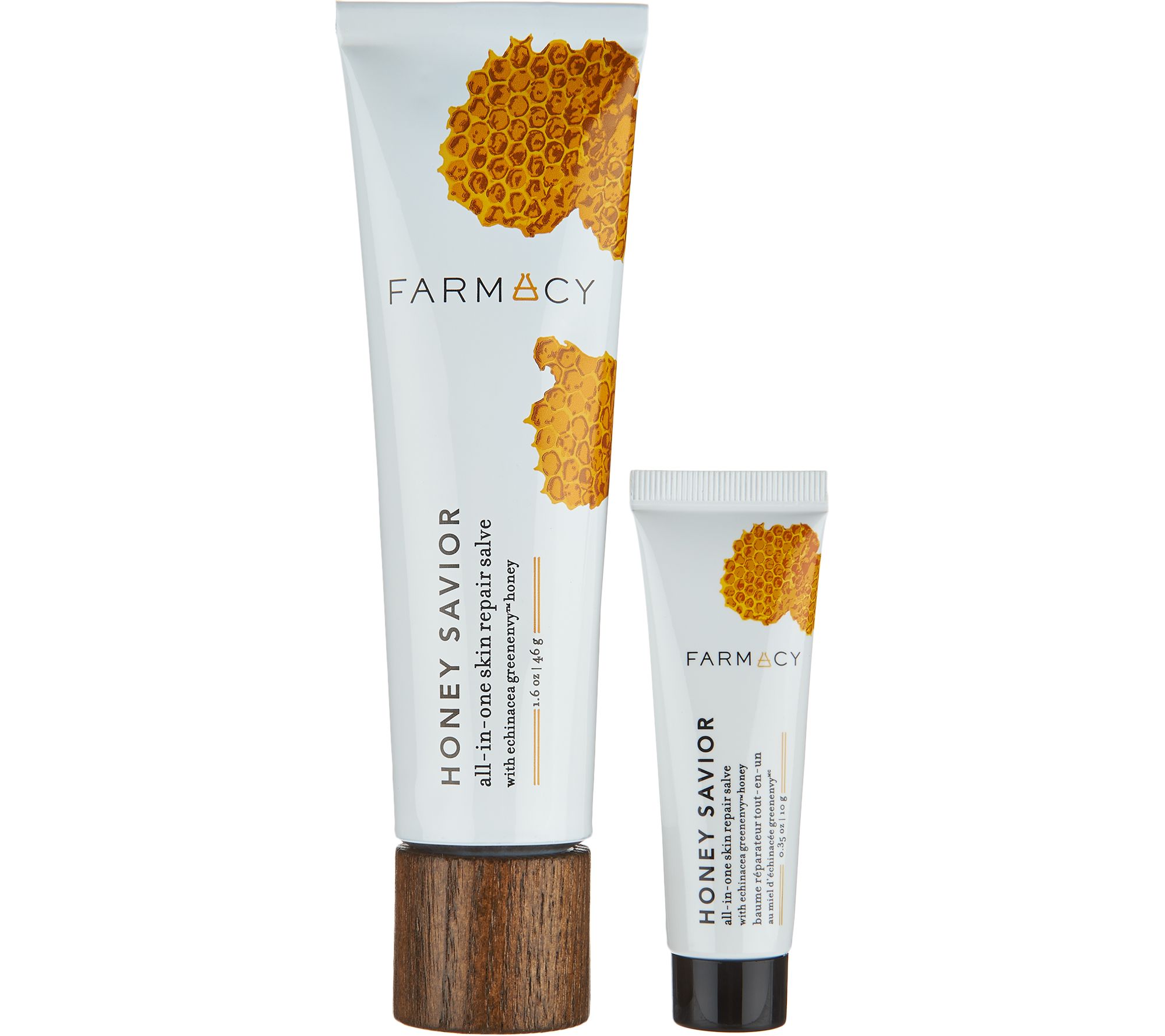 Farmacy Honey Saviour
: This is a thick, sticky, oily balm meant to help dry, cracked skin. I slathered
it all over my cracked heels and did see an improvement in the texture of the skin! It was slight yet
still noticeable. However, the process of applying it was too messy to warrant me buying this.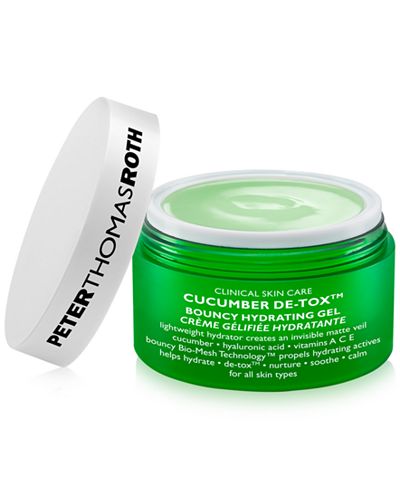 Peter Thomas Roth Cucumber Detox Bouncy Hydrating Gel
: This moisturizer is incredible beyond
description. It feels so bouncy and slick and melts right into the skin. It's super refreshing and
hydrating and feels so luxurious. My skin is healthy-looking and dewy to the touch after using this
moisturizer. Once I run out of sample sized moisturizers, I am running to pick this one up.
Peter Thomas Roth Rose Stem Cell Bio Repair Precious Cream
: Honestly, this is a lovely
moisturizer, and I enjoyed using it immensely, but if I had to pick between this one and the
Cucumber Detox I'd go for the latter. Still, the way this one sunk into the skin and left it soft and
plump was so so so nice. It's super creamy and has a nice slip to it so it's not too heavy. It smells
pleasant but isn't too heavily fragranced. I won't be picking this up for myself, but I would
recommend it to someone in a heartbeat.
Peter Thomas Roth Cucumber Detox Hydra Gel Eye Patches
: These are such a guilty pleasure for
me because they are so, so damn expensive. But I love them and sometimes they're the only reason
I feel refreshed in the morning. If anyone knows of a hydra-gel eye mask comparable to these ones
at a cheaper price, let me know!
Clarins SOS Comfort Nourishing Balm Mask
: I would compare this sleeping mask to the Origins
Drink Up Overnight Mask. They're the same price, but the Clarins one is a little drier, less sticky and
more of a true balm. It's also not as heavily fragranced. I noticed my skin feeling softer and less
irritated after using it. I have a ton of sleeping masks on the go right now, but this one is nice and I'd
recommend it to someone with dry, sensitive skin as it is a great product.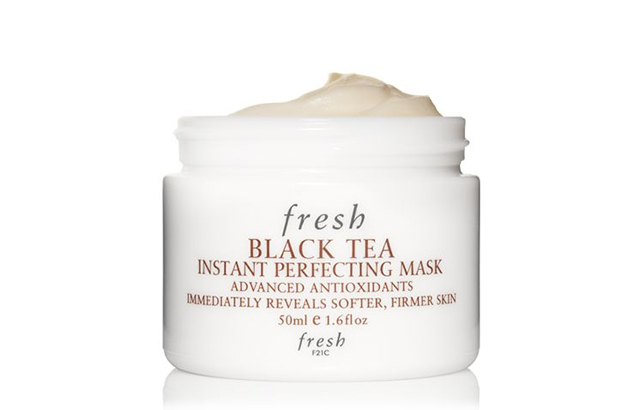 Fresh Black Tea Instant Perfecting Mask
: I can't really gauge what this mask did for my skin, but it
sure felt neat. It tingled and felt so cooling even after I took it off. I'm interested in buying the travel
size of this because the feeling on my skin was so interesting, and I'd like to test whether the mask
has any discernible long-term effects on the skin.
Now onto the haircare for the last bit!
Briogeo Don't Despair, Repair! Deep Conditioning Mask
: I don't usually use conditioner anyway, and
this mask didn't have any immediate discernible effects on my hair. It's a big 'ol shrug from me. I
Briogeo Scalp Revival Charcoal + Coconut Oil Micro-exfoliating Shampoo:
I had high hopes for this,
but I just didn't like it. Maybe if you have finer hair this could work for you, but I wasn't able to get a
good scrub on my scalp because the super-tiny micrograins just got caught in my hair instead. I also
felt it didn't clean my hair at all either. This is a total pass.
IGK Low-Key Cleansing Walnut Scalp Scrub:
This was so much better than the Briogeo scalp scrub!
This scrub from IGK has decent-sized walnut shell grains to really scrub your scalp clean. I get
psoriasis on my hairline and this worked so nicely to alleviate it. It rinsed out fine, didn't leave any
residue or chunks in my hair, and I didn't even feel the need to shampoo after. Plus, this smells
delicious, like a peppermint mocha. It's sooo expensive, but I really want to pick this up!
Briogeo Don't Despair, Repair: Gel-to-Oil Overnight Repair Treatment
: This didn't work any miracles
on my hair, but it did feel nice going in. It truly is a gel consistency and only gets oily when it warms
up from the heat of your body. I have short, relatively healthy hair so this was just a fun thing to try. I
did notice that my pillowcase was a little oily the morning after, and I definitely had to shower the
residue out of my hair. My hair doesn't feel any different, so I wouldn't purchase this, but if I had
another sample I would use it.
That's it for the mini reviews of the samples I've tried this month!